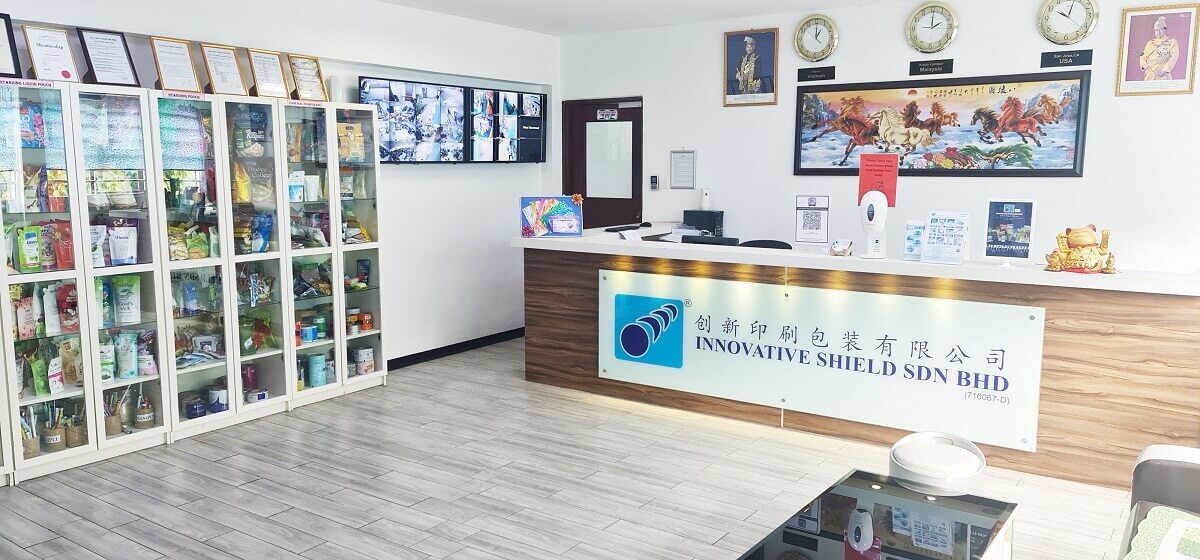 Where Passion
Meets Technology
Founded in November 2005, we are a company registered with the ROC of Malaysia with 100% local Malaysian interest. With our vast experience in producing world-class ESD Packaging products intended for applications in the Electronics & Semiconductors sector, we have grown to be one of the dominant supplier in the ASIA region.
In 2007, we diversify into flexible packaging and started to produce flexible packaging in roll form and also various type of pouches.
In 2009, we acquired a new 7 colors Rotogravure Printing machine and reached a new milestone. With our new direction in flexible packaging, we widen our product base and at the same time growing our customer base by developing with our customer. We welcome all special packaging requirements from our customers for its unique packaging requirements.
In 2012, we were awarded ISO 9001 by SGS. Our team comprising a group of young, energetic and vibrant individuals with experience and talent in the flexible packaging industry will soon drive the company into greater heights and we look forward to be at your service.
In 2015, in order to fulfill the ever growing customer requirements, we've constructed a fully functional clean room with class 10k standard. To keep up with the market trend, we've also acquired a new 8 color Rotogravure Printing Machine with spot UV capability.
In 2020, we've reached another milestone in our history. We are now certified with ISO 22000, GMP and HACCP by SGS. With this new certification, we are ready to tackle on businesses globally.
2005
Founding
2007
Flexible Packaging
2009
Custom Packaging
2012
ISO 9001
2015
Clean Room
2020
ISO 22000
Innovative Shield Sdn. Bhd. will improve on upgrading its facilities, environment & human resource with one aim;
To STRATEGIZE & TO POSITION
ourselves better to tackle the challenging market requirements within the Plastic Packaging Industry.
Innovative Shield Sdn. Bhd. will on its capacity strive to innovate and develop more variety of packaging products with innovation.
Order Process Flow